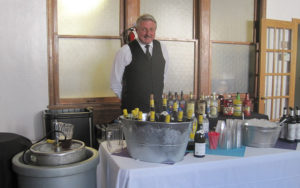 Affairs Catering company is happy to supply you with bar services and provides a large variety of beverages for your guests to enjoy. It is all available at a reasonable price. However, you should expect to pay the bartender for his time and the cost of the  drinks. This usually means that the more guests you have, the more expensive your bar will be. You should not let this stand in your way of a great time because prices are negotiable.
Adult Beverages from the Bar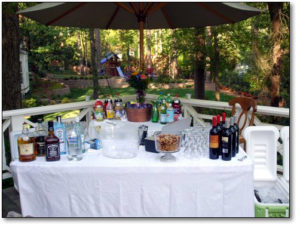 A full-service bar consists of not only alcohol, but the mixers and other stuff that will go with it. The bar at Affairs Catering consists of several types of alcohol including Absolute, Bacardi, Kahlua, Jose Quervo, and more. They also make it possible for you to have Chardonnay, White Zinfandel, and Merlot wines or beers such as Bud and Sam Adams. They provide the mixers for drinks and all the olives, ice, and other bar supplies that are required. If you have guests who do not want to drink, there are also several types of soda available at the bar.
Pricing for Bar Services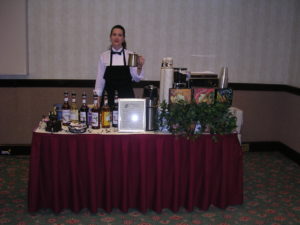 In most cases, you can expect to pay a set amount per person who may attend the event you are planning. However, if you have guests drink from a plastic cup instead of glassware, you can save a few dollars per person. There are other things that can impact the pricing of your package. You may also save money by not having a full bar setup. This does mean limiting the beverages that are available. Your package pricing will reflect not only the drinks you have available, but the services of the bartender and their setup and take down. There is also an hourly cost that you can save by lessening the amount of time that the bar is fully functioning.
Options You Have Available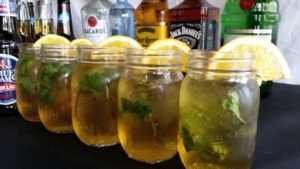 If you choose to have guests pay for the beverages that they enjoy, you will need to find out what it will take to do so legally. Many areas require you to have a one-day liquor license before you "sell" alcohol, but doing so may be a great way to lessen the price of your bar. If you want to know more about easy ways to have an affordable bar set up at your event, all you have to do is ask and someone will be happy to give you advice.